MEANINGFUL RESOURCES
STROMBOLI is a design studio together with an online store dedicated to contemporary craft and slow design. Created by artist Clemence Seilles in Mexico city in 2016 and now based in Milan since 2021, Stromboli emphasizes on craft processes and innovative materials connecting resources and workshops to create extraordinary objects fitted for every day life and at affordable prices. At Stromboli, we value originality, meaningful uses of resources and quality craft. From modern recycled to antiques techniques, Stromboli mixes patrimony thanks to an articulated network of professionals in Italy.
FROM MEXICO TO MILAN
Founded in Mexico city in the incredible heart of craft culture, Stromboli has acquired its reputation in developing high quality contemporary objects with dozen of craft workshops in the city partners with Stromboli, working on mirror, glass, terrazzo, stone carving, ceramic, wood, metal and textile printing. Stromboli's objective was not only the final outcome of an object, but also to provide decent salary to the workers through the collaborations initiated by Stromboli and exalt interest in contemporary design in Mexico where the craft industry is predominantly dedicated to produce traditional artifacts. In 2020, the Corona virus pandemic crushed the local economy and Stromboli could not survive to the crisis in Mexico.
But in every end, there is a new beginning. So, after 5 years in Mexico, director Clemence Seilles decided to foreseen the installation of Stromboli in Italy. Reuniting with her sister, they re-established Stromboli in Milan, focusing on building a network of local collaborators typical from north Italy. A new family appears, from pioneer industries in recycled materials, new technologies and excellent craft. Stromboli now emphasizes in bringing into design and craft these new resources and technologies coming from construction and packaging industries.
VIRTUOUS NETWORK
For each new piece, Stromboli is committed to originality and excellence by carefully choosing its collaborators, connecting a community of local craft together with innovative resources and projections. A virtuous network of capacities is coordinated to develop unique objects, accessories and furniture. Stromboli works on a small production scale with limited stock and short production circuit, which allow the studio to keep quality and creativity at high level.
FUTURIST SERVICES
​Stromboli is a Volcanic island formed by the consecutive explosions layering the multiple strata of magmas into one living land. The allegory of the volcan for a design practice in motion, as diverse and transformable than materials can be, has inspired the studio creations since the beginning of its researches.
Stromboli is strongly implied into research of abstract and natural resources. We agree that our industrial world is arriving to a turning point, therefore we consider transformed materials from industrial wastes a capital source of invention and a necessity to integrate in our creative process, together with ancient techniques and materials from craft culture.
COMMISSIONS

STROMBOLI develops interiors and set designs projects for Public institutions, brands and private clients who are looking for an original design that offers a vibrant experience, mixing recycled resources and ancient techniques.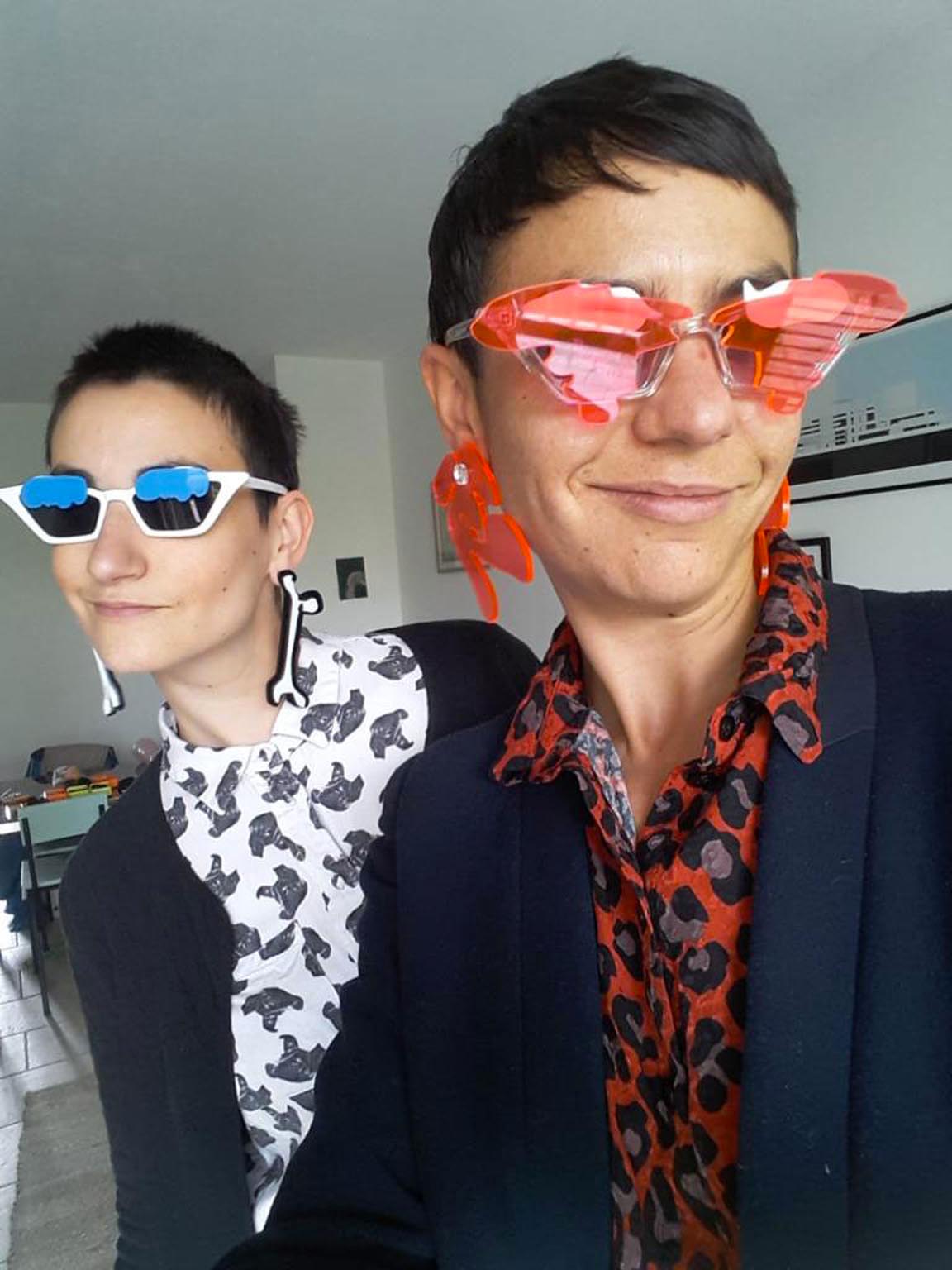 FOUNDER
STROMBOLI's founder is the french-born artist and designer Clemence Seilles. She studied in prestigious Royal College of Art of London with masters Ron Arad, Jurgen Bey and Martino Gamper. Since then, surfing between Science Fiction influences and poetical gestures, Clemence has produced applied and fantastic situations through objects, scenographies, music, and performances. She has been exhibited in international institutions such as Palais de tokyo, Foam Amsterdam and De Eye Museum. Clemence co-founded "The Dirty Art Department"at the Sandberg Instituut of Amsterdam in 2011. She co-created experimental music salon "MORTAL RECORDINGS" along side mini techno club PNUMO.
COLLABORATIONS
STROMBOLI collaborates with Brands, creative studios and artists. Once a year, the studio invites an artist to colaborate for a capsule collection that explores different techniques and poetics including: sculptural objects, rare designs, gesture and research in workshops. All reflect the studio's engagement to experimental approach and prospective discourse.
Authors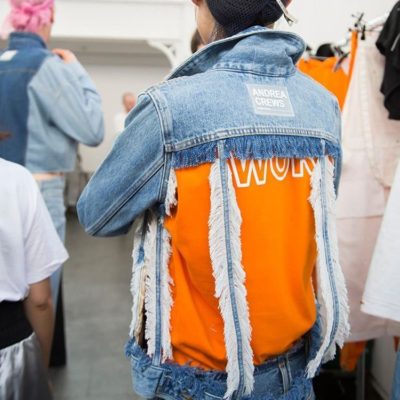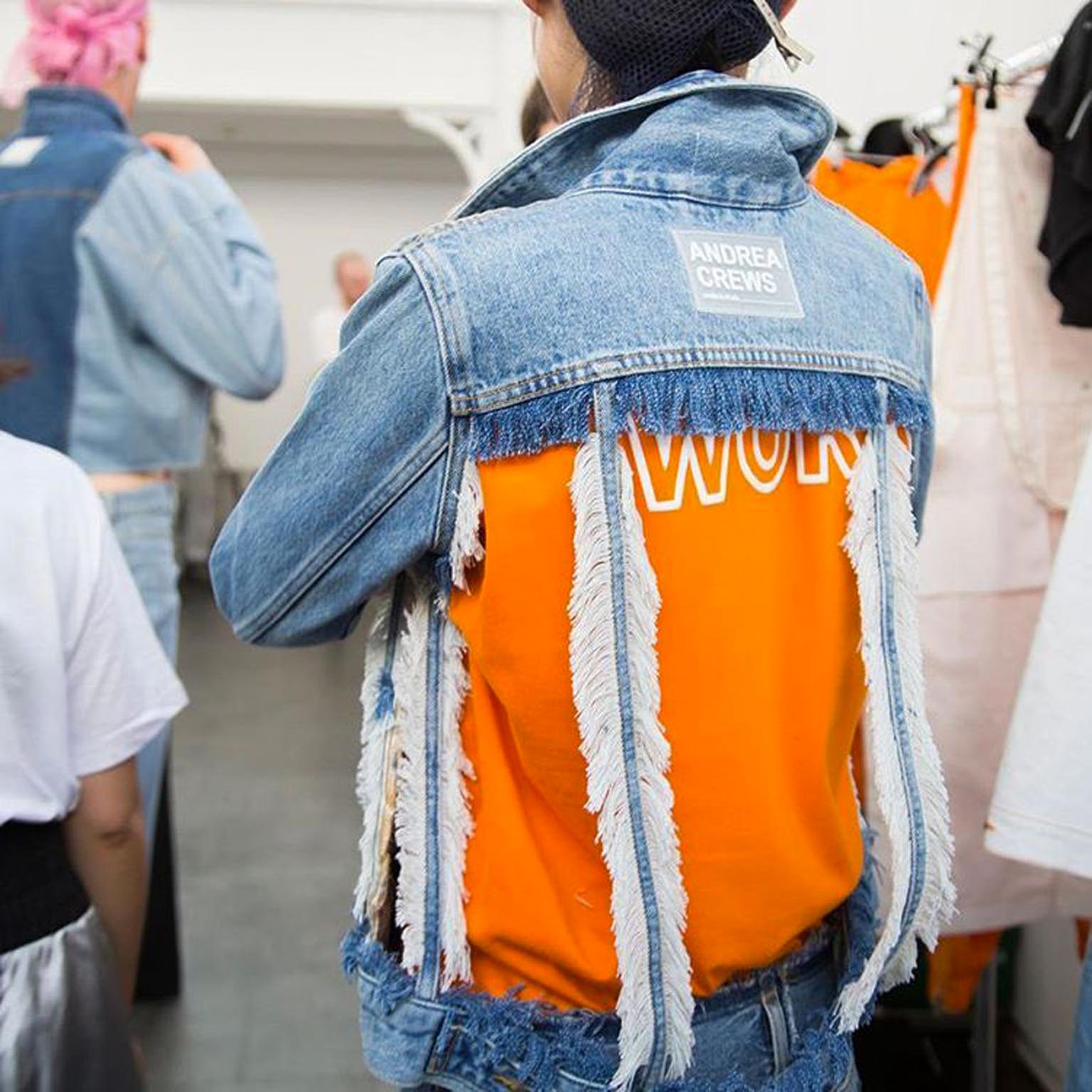 Andrea Crews
Andrea Crews is an artistic, collaborative and activist platform in the fashion industry. Andrea Crews creates collections inspired by urban cultures and is well known for its innovative upcycling technique. Clothe is a medium, a style and an attitude. By promoting individual action and initiative, Andrea Crews has established a place in the world as a playground for creation and freedom.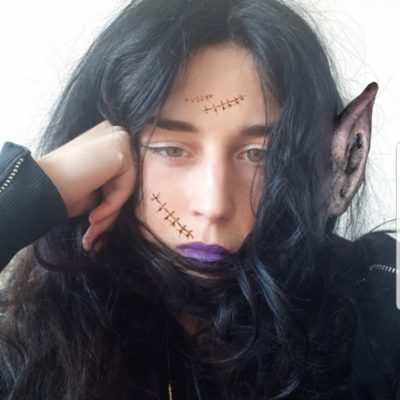 Estrid Lutz
Puerto Escondido
Estrid Lutz, french artist who currently works in Puerto Escondido-Oaxaca. She is graduated from École nationale supérieure des Beaux- Arts, Paris DNSAP in 2016 with honors and previously she studied at the Art Center College of Design, Los Angeles, CA, USA. Estrid Lutz's works are hybrids transitionals forms, collages or sculptures made from a variety of resistant, lightweight, toxics innovating materials. Forms of violence, from suffering and war, witnessed onscreen, mutli destructions ,the feeling of missing someone, or being lonely, resonate throughout Estrid's works in both image and physical form.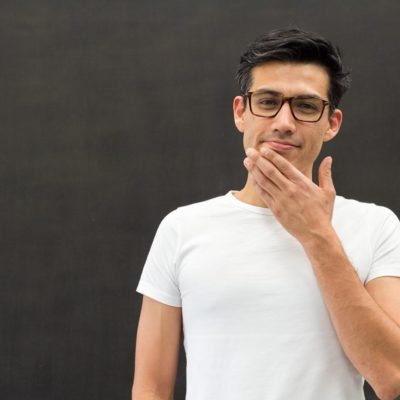 Ricardo Rodriguez Elias
Mexico city
Ricardo Rodríguez Elías is an industrial designer from Mexico. His work encompasses the design of Architecture, Interior Design, even the production of artisanal and industrially manufactured furniture. He began in 2007 as an independent designer, working in various countries such as Mexico, Italy, the United States and Thailand, in charge of design and creative direction. He is currently part of LCMX, a design office focused on Architecture, Interior Design, and Furniture with a wide spectrum of solutions within the international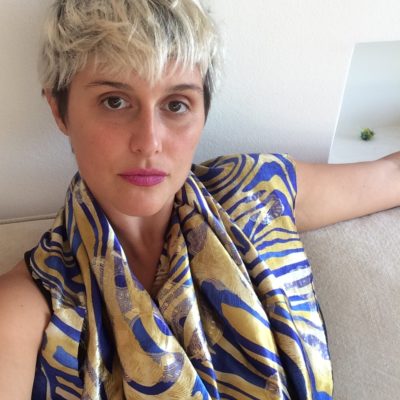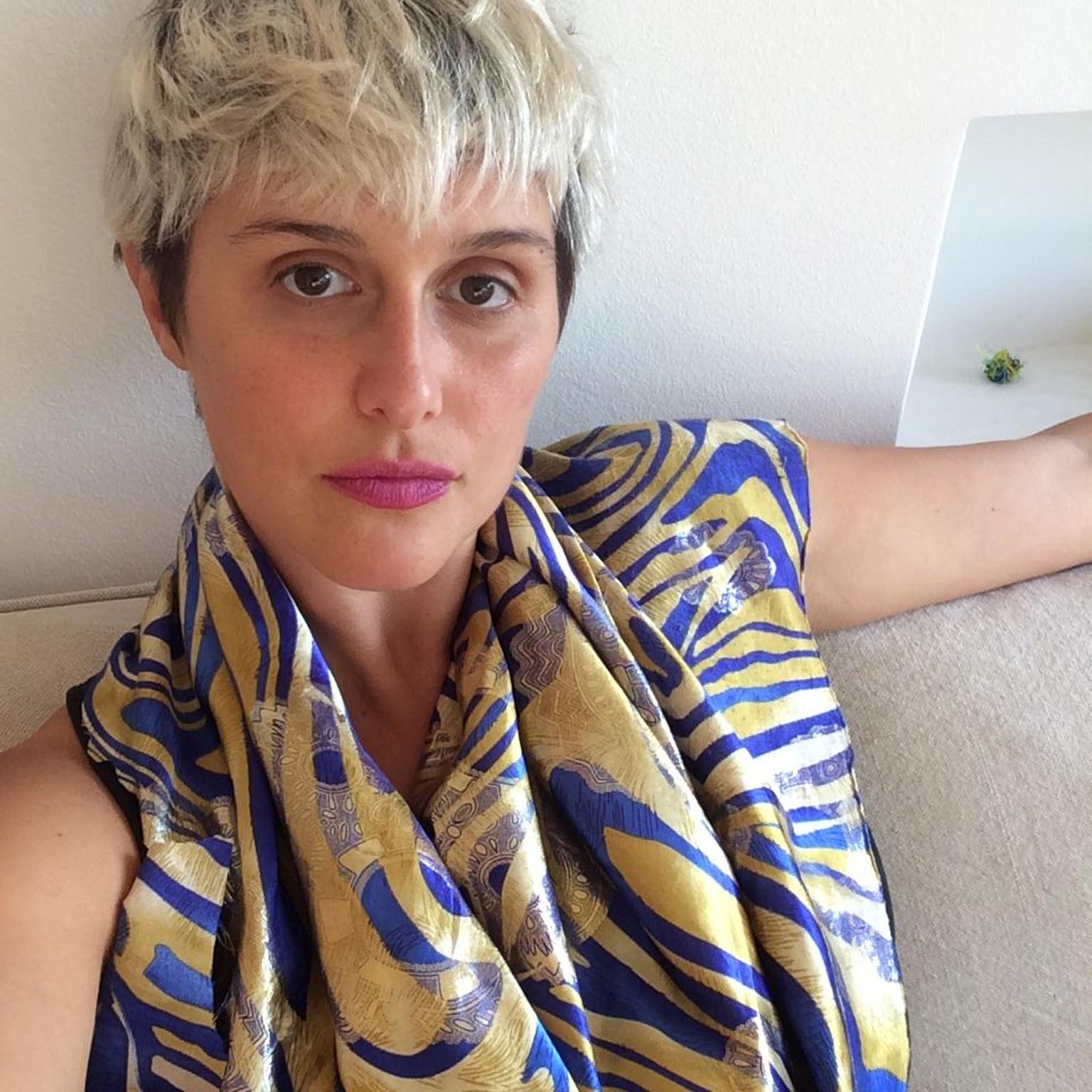 Chilean visual artist, I studied art at the University of Chile. Then I left my country. The great masters and referents I have encountered in the journey, in Gypsyism, clandestine, in chance, in silence, in the unexpected. The main theme of my work is eroticism and female sexual energy, which developed in different media, painting, sculpture, collage, textiles and tatoos.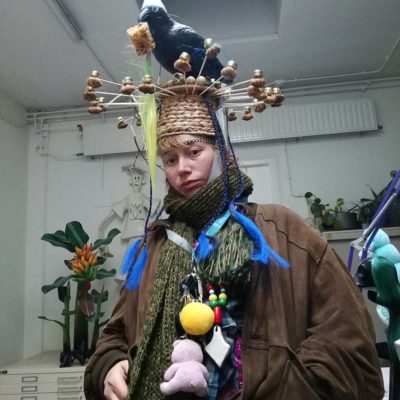 Melanie Bonajo is a Dutch artist working with film, performance, installations, music, event organizing, and photography. Her works address themes of eroding intimacy and isolation in an increasingly sterile, technological world. Her experimental documentaries often explore communities living or working on the margins of society, either through illegal means or cultural exclusion.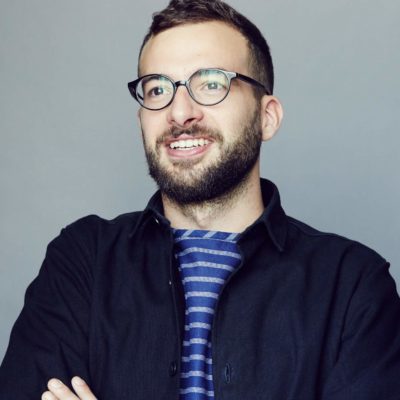 Fabien Cappello
Fabien Cappello is a interior and furniture designer. He opened his studio in London in 2010. Since then, the studio has produced work in different contexts; from commercial objects to limited editions and public environments. All work shares a high consideration for both craft techniques and industrial production. Cappello moved to Mexico City in 2015. The vibrant city has served of a very fertil context for the development of his practice. He is now working for Mexican and international clients with his team from his studio in the historical center.
As a Creative Director, Elisa Valenzuela founded Studio Convergences to develop and experiment within the digital realm through animated artwork.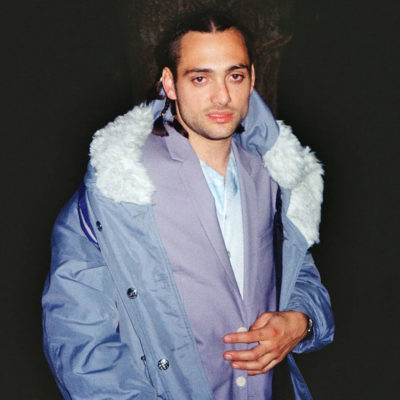 Théo Demans works in Bruxelles . This last few years, he co-founded the projects spaces Le Marquis and PostNorma. Together with Clémence Seilles, he created a nomadic recording salon involving a large team of artists, designers and musicians, called Mortal Recordings. He's co-founder of studio touche-touche, working on night clubs, immersive cinema and rare furnitures.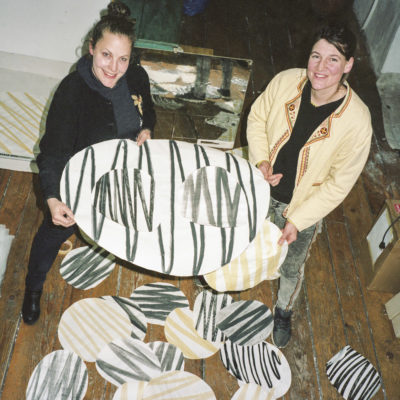 Kueng Caputo is an internationally award design duo based in switzerland founded 10 years ago. "We are super privileged to work as a team and to do what we love."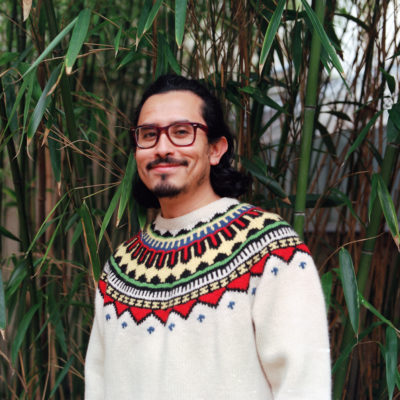 Allan Villavicencio
Mexico city - Paris
Allan Villavicencio is a visual artist whose pictorial exercise arises from the chance encounter with the accident, regardless of an unstable order, more open to both certainty and failure. His work was exhibited worldwide and was featured in international press. He has won various awards, including the Mexican Young Creator Scholarship in three terms: 2010, 2013, 2017 (FONCA) or the Acquisition Prize of the National Encounter of Young Art in Aguascalientes (2014). He was selected at the XVIII Rufino Tamayo Painting Biennial in 2018 . In 2017, Allan co-founded the artist run space FUEGO, a place dedicated to the production and diffusion of contemporary painting.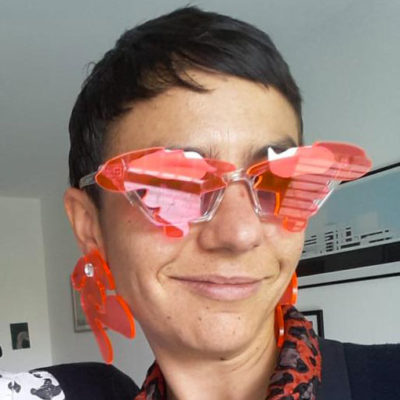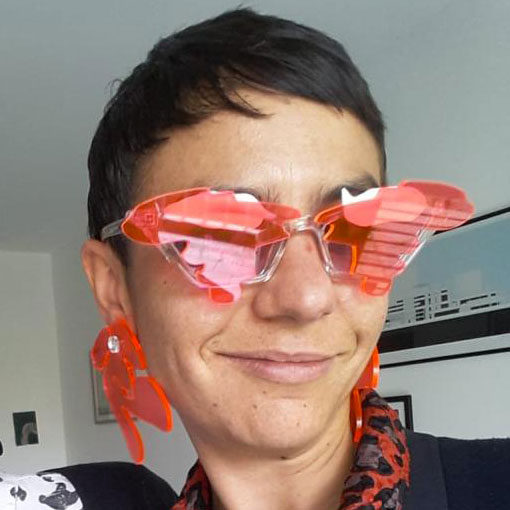 Clemence Seilles
Mexico city - Milan
STROMBOLI.ASSOCIATES' founder and creative director is the French-born artist and designer Clemence Seilles. She graduated from the prestigious Royal College of Art of London. Since then, surfing with Science Fiction influences and fascination for ressources, she worked in London, Berlin, Amsterdam, Paris and Mexico city. Clemence has created objects, interiors and scenographies worldwide with most exciting artists and institutions. In 2016 she moves the studio in Mexico city and create a new kind of design label, based on shared ressources. Stromboli is now expanding in Milan, Italia, emphazing on recycled ressources capacities. Clemence is one of the founders of the study Master program "The Dirty Art Department"at the Sandberg Instituut of Amsterdam.