WHO WE ARE
STROMBOLI is a design studio and an online design shop dedicated to contemporary craft, slow design and upcycling. We design and edit objects and furniture that are unique, unexpected and imaginative. Our client is looking for a genuine, original and sustainable design that stands out from what is available on the market, always at an affordable price.
The studio was founded in 2016 in Mexico City by French artist and designer Clémence Seilles. STROMBOLI is named after the Sicilian volcanic island, formed over time by strata of moving magma. The image of this transformable volcanic land in motion inspires our design practice and research for new materials as well as our mission to integrate our creations into a new circular economy. The studio relocated to Milan in 2021, focusing on building a network of collaborators in northern Italy to keep honoring its international commissions.
OUR SAVOIR-FAI
RE
STROMBOLI prides itself for having developed a virtuous network of both craftsmen and industrial suppliers in Italy, France, the Netherlands and Mexico. This has allowed us to develop a practice based on highly-skilled craft processes with the use of innovative recycled waste materials deriving from the construction and packaging industries. Our unique recycled foam for furniture and padding is a great testimony of the innovative materials we work with.
STROMBOLI also has a solid reputation and experience in the product development of high quality objects. We worked with dozens of craft workshops on materials ranging from mirror, glass, terrazzo, stone carving, ceramic, wood, metal and textile printing.
For each new project, STROMBOLI is committed to deliver originality and excellence, within a responsible production cycle. We work locally, at a small scale and with limited stock, which allows the studio to keep quality and creativity at the highest level. Our recent customers include Napapijri, Safilo, Mama Shelter, and RSVP Paris.
OUR SERVICES
Product design
We design furniture, objects and accessories that leave no one indifferent. We collaborate with design & fashion brands from around the world. We also work with design Galeries such as Etages project in Copenhagen, Galerie Torri in Paris, and Boetelang in Zurich for collectible design and limited editions.
Scenography
Scenography is one of the oldest competencies of the studio. Exhibition design, museum installations, event design, fashion sets and music videos are some of the sectors we worked in.
Interior design
Stromboli specializes in delivering tailored-made designs with a strong personality. From a complete interior service to a style boost or the design of a particular piece, let us know what you envision for your home or your hospitality business.
Retail design
Whether you are looking to fully design or (re)style a shop, a pop-up, a show window or a commercial stand, we are particularly skilled at designing catchy and appealing spaces.
Special commissions
We work with public commissioners on dedicated interiors or pieces, Private design enthusiasts also commission directly to our studio for the realisation of unique pieces.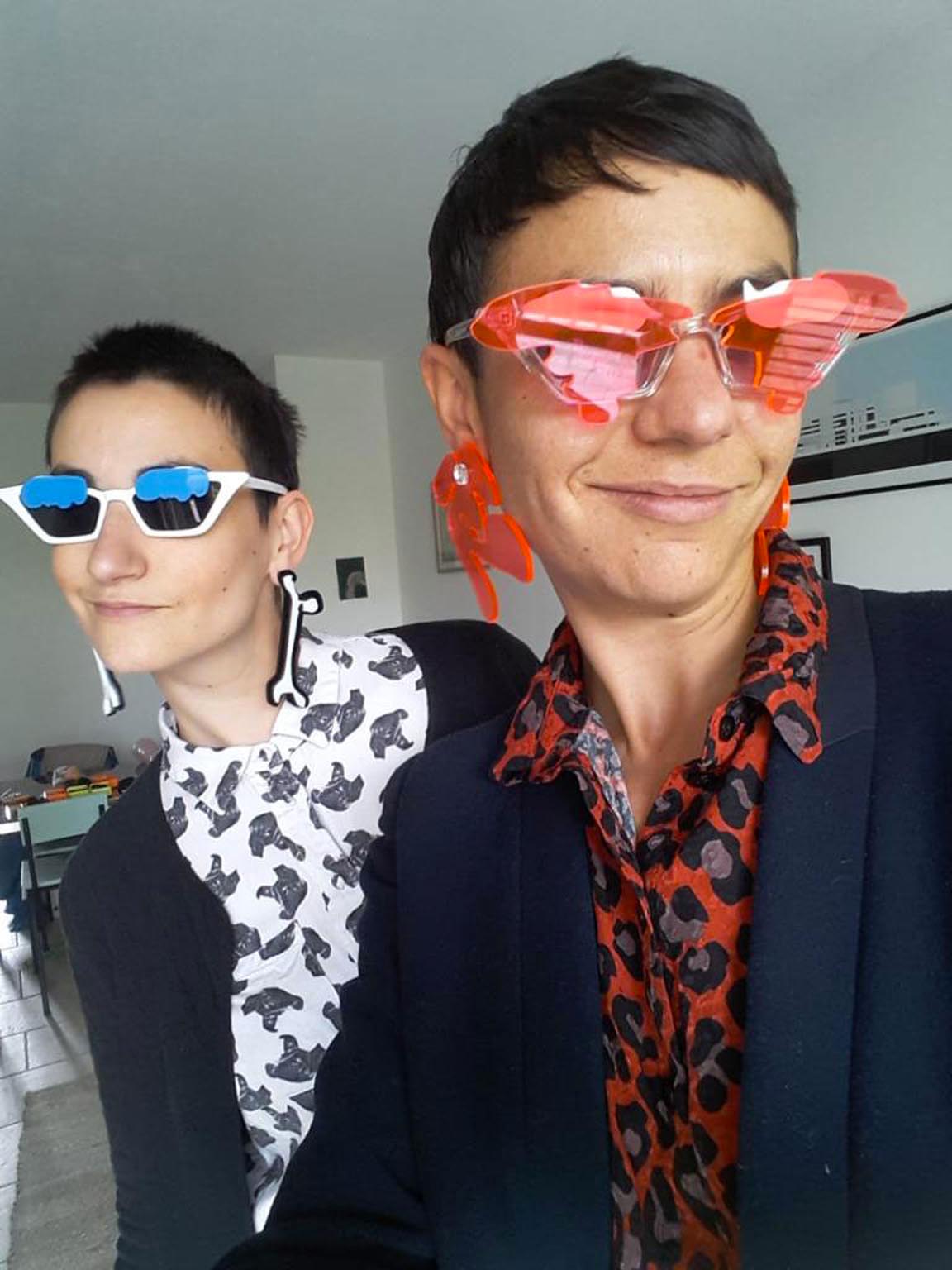 FOUNDER
STROMBOLI's founder is French-born artist and designer Clemence Seilles. She studied in the prestigious Royal College of Art of London with masters Ron Arad, Jurgen Bey and Martino Gamper. Surfing between Science Fiction influences and poetical gestures, Clemence has produced applied and fantastic situations through objects, scenographies, music, and performances. Her work was exhibited in international institutions such as Palais de Tokyo, Foam Amsterdam, De Eye Museum, Frankfurter Kunstverein and Hannover Kunstverein. Clemence co-founded "The Dirty Art Department"at the Sandberg Instituut of Amsterdam in 2011. She co-created experimental music salon "MORTAL RECORDINGS" which toured in the Netherlands and France. Since Clemence founded STROMBOLI design studio in Mexico in 2016, her research focused on new materials and applications for the area of product design and scenographies. In 2021, Clemence started a collaboration with the MAGMA Master Program in Le Mans, France, with artist Natsuko Ushino.
RESEARCH
Stromboli is strongly involved in the search for new abstract and natural resources. We think that our industrial world is arriving at a turning point and we consider a priority the transformation of our creative process together with the use of ancient craft techniques and natural materials. To this end, director Clemence Seilles collaborates with universities on alternative production techniques with the use of recycled and earthy materials. One such example is the Magma Master program at ESAD in Le Mans, France.
COLLABORATIONS AND CLIENTS
STROMBOLI collaborates with institutions, brands, creative studios and fellow artists and designers. Every collaboration reflects the studio's commitment to an experimental and forward-looking approach. Among notorious collaborators and clients we find Oxydo Eyewear, Andrea Crews fashion brand, Napapijri, RSVP handbags, Grupo Sicario, Galerie Torri Paris, Mama Shelter Hotels, SAIC Chicago, Sandberg Instituut Amsterdam, Magma Le mans, Etages project Copenhagen, Touchetouchethat, Melanie Bonajo, Elisa Valenzuela, Kueng Caputo, and Fabien Cappello.
Authors