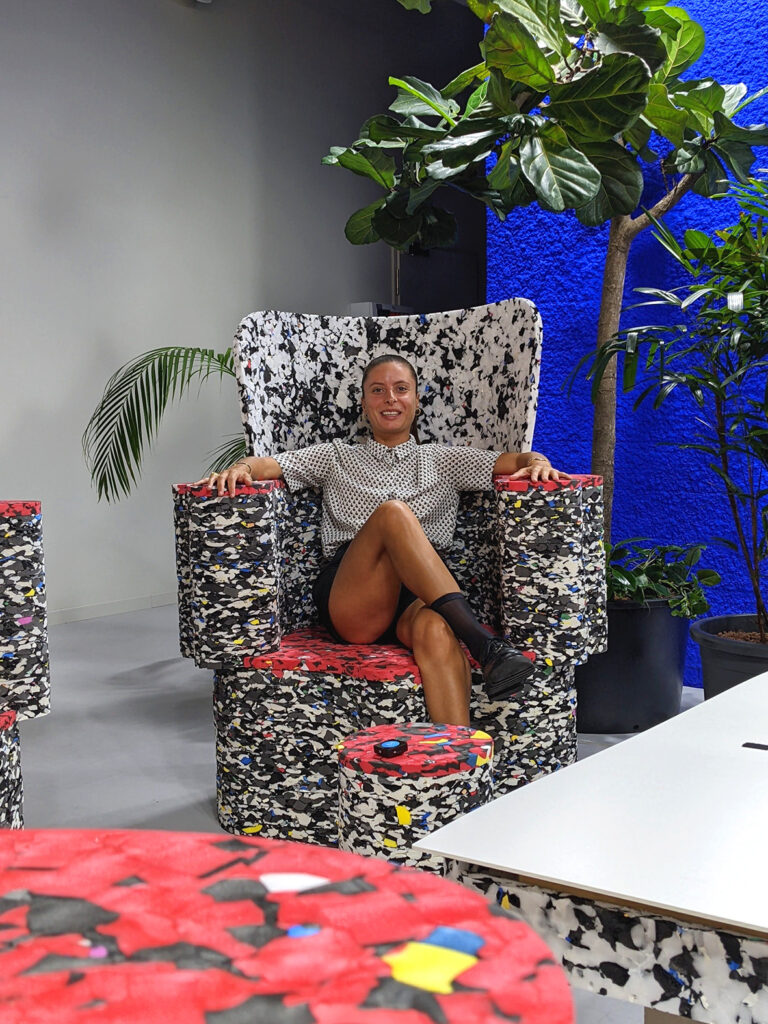 HIFLOW co-working space in Genveves, which support creative business toward ecological transition, has comissioned Stromboli Design to create a set of furniture and space arrangements from valorised trashes.
In the entrance loby, at the cross of office corridors, Stromboli created a multiverse large sofa around the central pilar of the open space. The different sides of the sofa offers different settings for encounters., as much as two large armchairs with acoustic shield.
95% of the furniture material is agglomerated PE trashed and repressed into agglomerated stable stage. There is a recycling type that build the furniture body. For topping layer we sourced packaging materials, smoother and stronger to ensure confort and stability in time.
The block furniture is mechanically assembled without any glue adding to the recycled material, that parts or the whole furniture can integrate again the very same production cycle. This new way to conceive furniture from circular material, is highly apropriate for temporary installation and events, as the entire transformed material can generate nex furniture again.