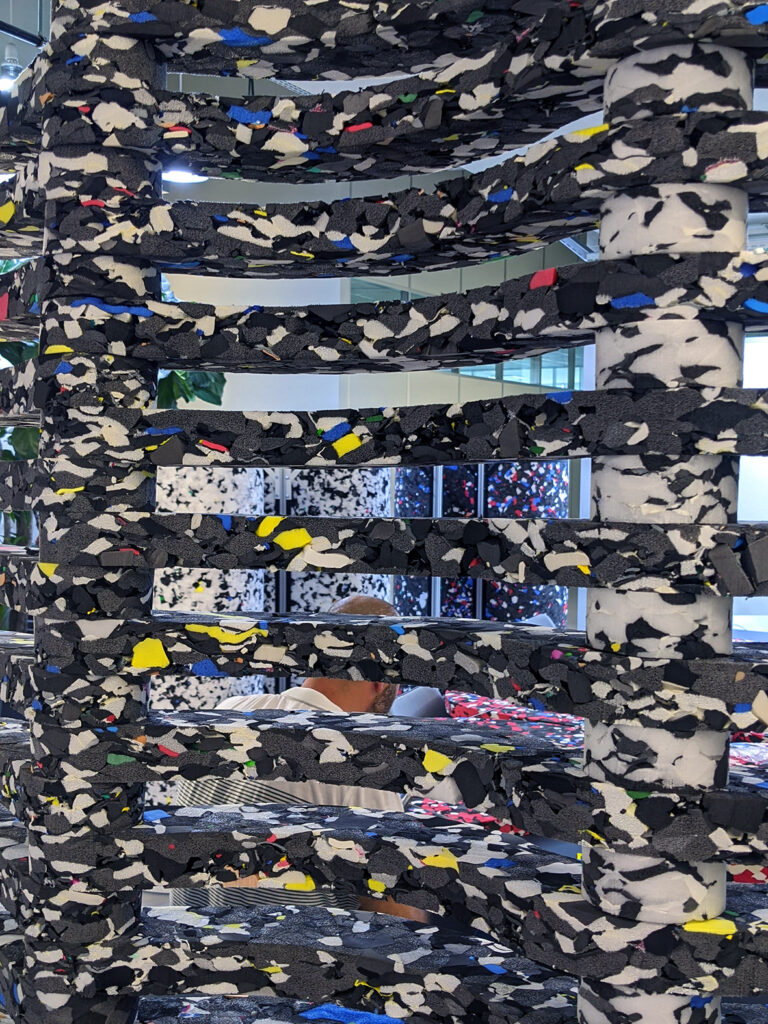 HIFLOW co-working space in Genveves, which support creative business toward ecological transition, has comissioned Stromboli Design to create a set of furniture and space arrangements from valorised trashes.
Moucharabieh is an openwork mobile partition that create a separated working envirronment from the whole. As its eponyme inspiration object, the Moucharabieh, a sculpted wooden openwork window from traditionnal arabic architecture, allows a partial visibility through.
95% of the furniture material is agglomerated PE trashed and repressed into agglomerated stable stage. The accumulation generate an acoustic absorbtion for higher confort. The whole is mechanically assembled without any glue adding to the recycled material, that parts or the whole furniture can integrate again the very same production cycle. This new way to conceive furniture from circular material, is highly apropriate for temporary installation and events, as the entire transformed material can generate nex furniture again.